Naked slave shopping - bondage photos
Free bondage photos blog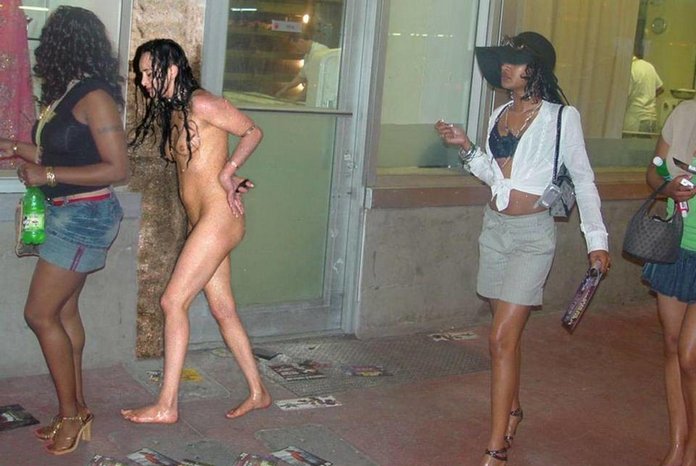 It is becoming more trendy to take your slave with you, naked of course, while shopping. If you own a fine piece of jewelry, you need to wear it to show it off. The same philosophy now goes for slaves. If you've got one, show them off!
Tina is taking 'slave patti' on a walk through the rougher section of town. The problem is that slave patti grew up not far from here. Tina knows this, of course. She likes the look of fear in her slave's eyes that she might run into some people that she grew up with, went to school with, or just hung out with before she became enslaved. Wouldn't that be exquisitely embarrassing! Slave patti trembles at the thought of someone recognizing her. She knows that her cruel Mistress will have her squatting and playing with her pussy, moaning and rubbing her clit, and wiggling her naked ass while her former friends pointed and laughed and taunted her. Patti would want the sidewalk to just open up and swallow her in her shame! But Tina is actually looking forward to this, and doesn't plan on heading back home until they start running into people that slave patti knows!
slavegirl
public bondage
humilation
handcuffs
Similar bondage
Bullying the maid
Frequently strip-searched
Allison spread wide, tied
Bringing home the bacon!
Wonder Girl gets captured, again!
Please forgive me!
The pose she needed to keep for the next hour
George and Lenny