Nude in the basement of one of the co-ed dormitories - bondage photos
Free bondage photos blog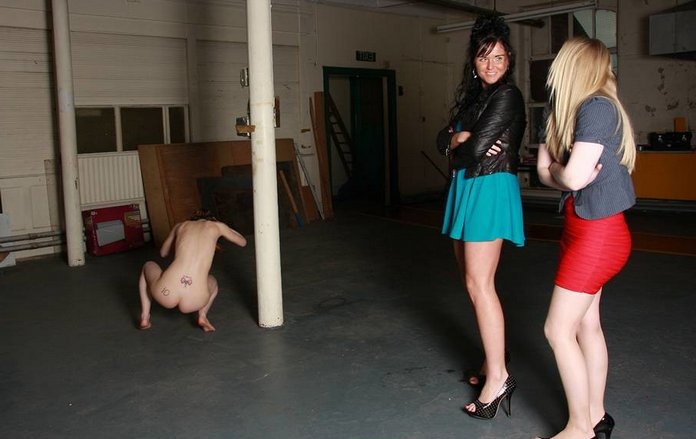 I'm sure Sarah's parents will be so PROUD of what she's been turned into. And at only $47,000 in tuition!
At a small Liberal Arts college in Eastern Pennsylvania we see cruel life playing out as three mean girls force a Freshman to duck walk in the nude in the basement of one of the co-ed dormitories. These two older students will make her do this for about five minutes while their friend records it on her phone. The poor freshman, who just turned 18 last week, will be in tears of agony when they finally stop her, but her relief will be short lived when they paddle her bare ass till it's bright red!
They will then snap a leash onto her collar and lead the crying girl up the stairs and into the corridor of the men's floor where she will be forced to put on a show for the boys. They will laugh and point at her as she squats and plays with her pussy in front of the drooling guys, some of whom are still virgins.
The girls, and soon the guys, will have so much blackmail video on poor Sarah that she will be giving blowjobs to everyone in the building who wants one. And they all want one I Even some of the girls will want her special services'. She had been accepted to three other colleges. Good choice, Sarah!
basement
humilation
spanking
public bondage
Similar bondage
A tale of two incredibly cruel punishments
Preparing the meal
Josephine at play
Chained to a bed in his basement
Corset, inflatable gag and blindfold
Monique in cage
A Year In The Life
The captured queen