Tight jeans, denim and corset fetish stories


high heels training, shoes fetish raincoats, hoods fetish stories

Deadly Addiction - tight jeans fetish
... Karen was struck by the way she was dressed: very tight jeans, tighter than she ever saw, high heels platform shoes giving her even longer and slimmer legs, a tight shirt under an equally tight denim jacket. The sleeves were so tight that she appeared to have difficulties reaching her mouth to wipe some speckle of food on the corner of it. She walked rocking her hips as if the jeans were simply rendering her too stiff to walk normally. ...

The Law
... On the door, were standing two police officers, women. That was nothing new, but their uniform were: there was the classic blue shirt, with the shoulders pads and insignias, but this one appeared to be made of shiny spandex, and the cut was very tight. The pants were blue, but were definitely jeans, and like the shirt, were extremely tight. And to top it off, or rather to bottom it, they were wearing black, 5 inches spiky heels, thigh high boots. ...

Just Another Day In The Park
... Three women were tightly strapped on it. One was wearing a bright orange catsuit, her feet in leather ballet toe boots, thigh high, and with a black rubber corset. The one to her left was wearing a white latex catsuit without any hood but a leather harness equipped with a large rubber ball gag was tightly fastened around her head. A tight fitting steel chastity belt was attracting the attention of another passer-by, a young woman in a long deep red latex dress, probably a mistress looking for a new device for her own slave. ...

A mixed-up shipping, a happy customer
... Again, she looked in disbelief at what was laying around on the bed. A thick black rubber catsuit complete with attached hood, gloves and feet. A rubber corset. A rubber bra with the inside filled with tiny spikes and a pair of rubber panties with two huge vibrating dildos. A pair of knee high, kid leather, ballet toe boots. Four sets of locking leather cuffs, a wide leather collar and a harness ball gag. There was also a kit of five keyed-alike padlocks. ...

The Bra
... I got scared again and she withdrew the bra and put it down on the desk. My eyes lowered to where she put it. They seemed riveted to the bra ...

Inside
... Chantelle gave Vicky a small kiss on her knickers deep in her crotch. Vicky's body involuntarily tensed for a moment or two. Her thighs gripped Chantelle's neck even more snuggly and her arse tightened to grip Chantelle's nose which was by now buried deeply inside ...


The Stiletto Trap
... It felt as if each toe was wrapped tightly in some sort of wire. I couldn't take the shoes off. The cusions must have been filled with some sort of epoxy, which formed a very stong bond between my foot and the shoe along the entire surface of the inside of the shoe. I walked into the kitchen and got a scissors to try to cut the shoes ...

Store Clerk
... I picked up the new harness and decided to put it on right there. I pulled off my pants and underwear. Then took the waist strap and buckled it down tight around my waist. Once I was happy with the fit I took a small padlock and locked the waist piece on. I then took the crotch strap, pulled it between my legs and loosely buckled it on but didnít lock it ...

Fetish Girl
... She was dressed in red leather with thigh boots that had five-inch heels. She had a mean look on her face as she stood with a roll of red duct tape in her hands as though she was ready to add more to his mummified situation ...

Chain Bra
... Then I let go of her breasts and let them hang freely. Jesse screams into the gag and fights her bonds struggling to get free, but her bonds hold fast. When she calms down, I proceed to the next step. I get another small piece of chain and lock it to the center hasp of her breast chain. Then I thread it through the D-ring on Jesseís posture collar. I slowly pull on the chain raising her breasts; soon Jesse begins to shout into the ballgag, but I continue to pull on the chain ...

On The Catwalk
... Suzann is wearing a white catsuit under a purple latex jacket and a matching purple short skirt. She has a nice full head hood showing only her eyes. Her neck is complimented by a two inches wide black leather collar with chromed studs ...

Family's Honor
... He stopped when he reached the end, and then she saw him applied the same stuff that had been applied between all her suits layers to the tip of the tube. She found it strange to apply lubricant there, and then she had a thought that vanished when she was what Frank was coming with. She made a few steps back, but only felt the wall. He was carrying a huge syringe and was aiming for her eyes. She tried to turn her head away, but the thick latex around her neck made it very difficult. Frank grabbed her by the jaw. ...

Fetish Oubreak story | heels, tight jeans, latex catsuit, pain


...Fetish shop? Karen was not about to go buy shoes at a fetish shop. With assurance, she walked out of the store, and went down the street. She stopped at every shoe store along the way. They each told her that they were not carrying shoes of that style. She swallowed her pride, and entered the fetish shop. She looked with amazement at all the fetish attire, the corsets, restraints, rubber and PVC wear, and the high heels shoes. A young lady, barely in her twenties, came to her. She was wearing 5 inches heel pumps shoes, and a very tight metallic blue short spandex latex dress. Her neck was wrapped in a 2 inches wide leather collar, and she had something that looked like a ball gag hanging around her neck, as a necklace. The shoes had wide ankle straps, with padlocks. She also had wristbands that appeared to be locked on. The clerk smiled at Karen

...


Job Offer | tight leather, boots, jeans, catsuit fetish story
...

All she had to do next was dressing up. She was going for leather. Totally. She started by putting on her leather panties, made of soft black leather with a satin liner. Same thing for her soft leather bra. For the rest, there was an order and she had to follow it carefully.

The first item was a leather bodysuit with long sleeves and high neck. She put her feet into the leg holes and pulled it up to her waist, but stopped there. Getting the arms in the sleeves was for later. She put the pair of shiny black leather jeans and loosely pulled them up her legs. Just that showed that the jeans were going to be a very tight fit. Then she picked up a pair of knee high lace-up platform boots. They were black and made out of find kid leather. The platform was 1.5 inches high, and the heel 6.5 inches

...

Denim Encasement
... Their clothes ranged from the ordinary loose fitting jeans and jackets, passing by denim skirts and dresses, to finish by tight jeans, stretch and non stretch ...

The Outfit
... There was a long corset which went from the hips all the way up over the breasts, with a wide corset choker attached to it from the back, a pair of shoulder length cloves with heavy boning, and a pair of thigh length boots with heels around 5 inches high ...

Fashion Television
... She entered and was greeted by a woman wearing very tight jeans, so tight that she seemed to have trouble walking, especially on her spiky six inches sandals. She invited her in her office where were laying weird clothes, extreme footwear and even a few coils of rope and leather straps ...

Mad Science
... The small waist incorporated some boning, suggesting a built-in corset. The upper torso was snug and tight up to the armpit where the tight sleeves were going down the arms, encasing them with enough tightness who reduce the easiness of movements. The front zipper stopped just over her compressed breast, leaving a generous cleavage to be seen ...

Just Asking
... So, when I had a chance, I talked to her about that woman in very tight jeans. Turned out itís her cousin. She gave me her phone number and invited me to contact her, that she would be glad to talk about her tight jeans fetish ...

Horseback Riding
... It was not exactly elegant to watch, but with jeans as tight as that, she had no choice than take hold of the armrest, and pivots herself while getting up. They were faded blue Levi's, high rise, non stretch and so tight that just putting them on was quite a struggle. Finally she was up, finding her balance on her 5 inches spiky black leather pumps ...

Fetish Fashion Pageant
... She came on with an extremely tight pair of Diesel jeans, but with the wrong cut for her. Her skin was pouring up at the waist, the hips and buns were snug, but looked weird, and the thighs and knees were tight ...

Dressed For The Part
... She fed the jeans up her lower legs, then took the next items, a pair of knee-high, lace-up platform boots, made out of black kid leather. She laced them tight, and with somewhat of an evil smile, put a small padlock on the small portion of her ankle, between two lacing holes, locking the boots in place ...

Those Jeans
... She came out over half an hour later. The clerk could clearly see that she was corseted. Although her loose cotton blouse hide it, her jeans with the belt drawn to the last notch indicated a very thin waist. She entered the jeans store ...

Shoe Be Do
... I pouted prettily at her as she returned with some patent leather heels. I would do as she wanted. I trusted her to make the right decisions. The heels weren't all that high. Nothing in that store would ever be kinky enough for us. They were size 5. I take a 7e or seven and a half. I knew what she was doing as soon as she pried them on my feet and made me stand on them. They were so tight that they almost hurt just to stand in ...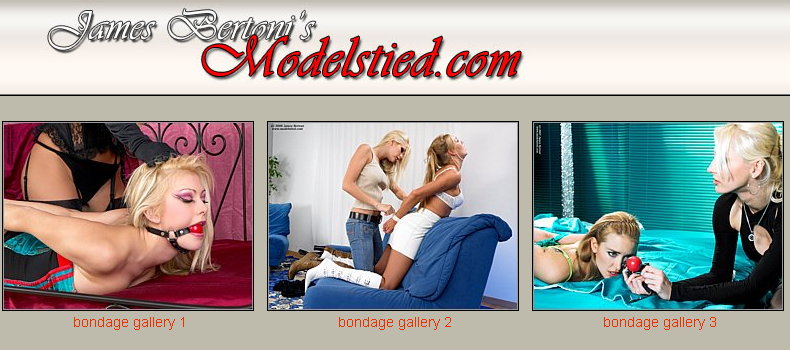 Cursed Jeans
... In the bedroom, she undressed and put the jeans on. They really felt like brand new, almost stiff. She glid them up her legs, and she had a strange feeling, like some tingling. As she was pulling them up, it seems as if her legs were getting longer, that or she was pulling them very slowly. Also, the jeans appeared to contour her legs to perfection ...

Be Careful What You Wish For
... She started with the leather shirt. It was a halter-top style, with a back zipper closure going down between the shoulder blades. It was made of thin supple shiny black leather with red stitching. She had a hard time getting it down over her breasts. It was too tight. But she didnít give up. She pulled it down with Lyndaís help until it was in place. She then asked Lynda to pull up the back zipper, squeezing her even more. Her neck was also tightly encased in leather, but the waist was had a bad tendency to roll up ...
New Body Off The Rack
... Sam said as she stretched her mouth and stepped into her one foot at the time. Once her feet were inside Susan, she pulled her up over her like a full body suit. Once inside, you'd swear that it was only a single naked girl standing in the apartment running her polish nailed hands over a pair of large breasts ...

Metamorphism
... The door swished open and Angela appeared, she glided into the room, her dress, a glossy shimmering surgical gown, zipped at the back, exaggerating the erotic curves of her breasts. On her hands were white surgical gloves. All that was visible were her eyes as her head was covered in white latex as wel ...